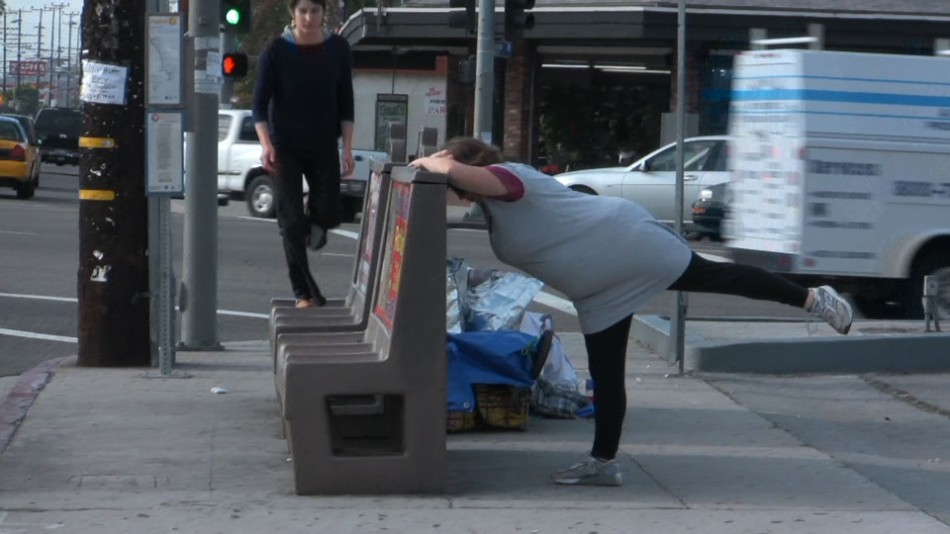 Public Practice is not new, but it is resurging. The idea that art can have an impact on social and political aspects of culture. Not years later, not in retrospect but now as the art is being made. That artists are engaged in being culture makers. Culture makers with a conscience.

There is no guarantee that being aware of wanting to change or engage with the public will make it effective but I feel like it is worth trying.
This work is still aesthetic in nature and artists are thinking on many levels of thought not just one of design.
(Please look at the Walk with ME page for my current Public Practice work).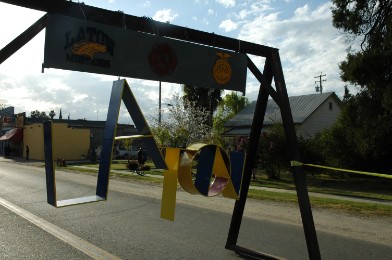 My introduction to Public Practice was as the production manager and MFA student of Suzanne Lacy's Ford foundation project in the San Jaoquin valley.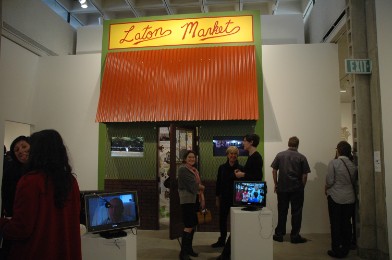 Barnsdall installation of Laton Project